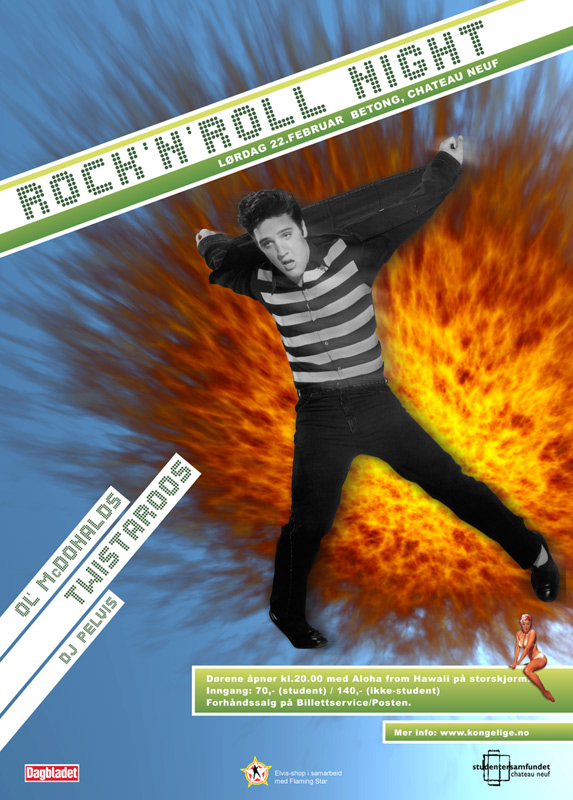 Rock'n'Roll Night
Lørdag 22. februar 2003. Betong, Chateau Neuf.
Forsiden - Program Storskjerm: Aloha From Hawaii
Artister: Twistaroos & Ol'McDonalds - Elvis shop
Program
Kl. 20.00 Dørene åpner
Kl. 20.15 Aloha from Hawaii på storskjerm.
Kl. 21.30 DJ Pelvis drar opp stemningen enda mer.
Kl. 22.15 Ol'McDonalds går på scenen.
Kl. 23.15 DJ Pelvis sørger for at stemningen holder seg på kokepunktet.
Kl. 23.30 The Twistaroos går på scenen.
Kl. 00.30 DJ Pelvis rocker videre mens dansegulvet vibrerer
Kl. 03.00 Elvis has left the building
Under hele festen er det mulig å fråtse i Norges største Elvis-shop...